Rihanna revela su segundo embarazo en su regreso musical en el Super Bowl
La cantante revivió sus mayores éxitos en el escenario conformado por pasarelas voladoras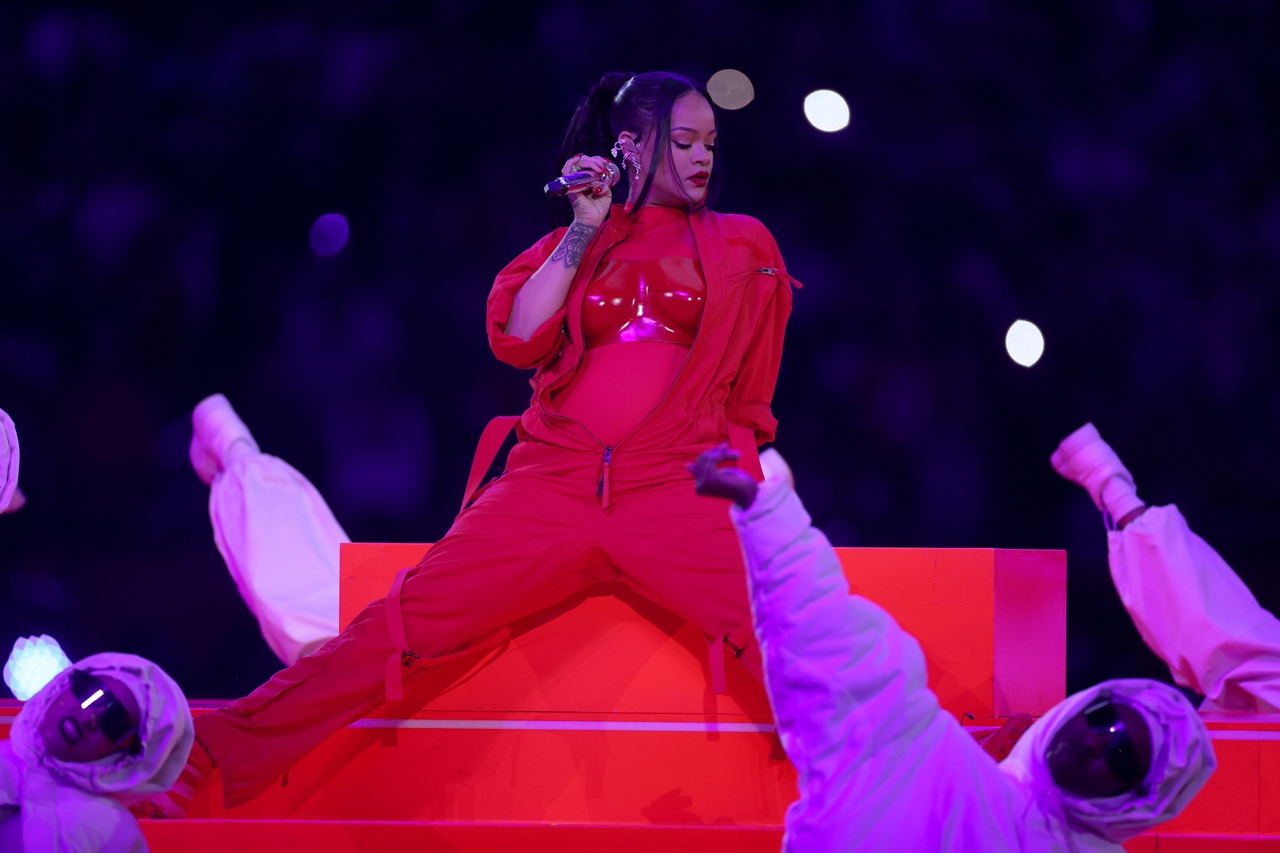 Tras siete años alejada de los escenarios, Rihanna regresó este domingo por la puerta grande con un concierto en el Super Bowl donde además de repasar sus grandes éxitos sorprendió a sus seguidores al revelar su segundo embarazo.
La cantante de Barbados arrancó su espectáculo en el State Farm Stadium de Glendale, Arizona (EE.UU.) desde una plataforma elevada en la que se tocó suavemente el vientre, un gesto con el que hizo estallar las redes sociales con rumores sobre un posible embarazo.
Un representante de la artista despejó las dudas al confirmar al medio especializado The Hollywood Reporter que Rihanna espera el que será su segundo hijo, tras el que tuvo en mayo de 2022 con el rapero ASAP Rocky.
Apenas el jueves pasado, la cantante explicó que fue precisamente la maternidad la que le dio fuerzas para aceptar el reto de ser la estrella invitada del descanso de la final de la NFL, un espectáculo incluso más popular que el propio partido.
"Cuando te conviertes en madre, algo pasa que sientes que puedes hacer cualquier cosa", dijo en una rueda de prensa en la que estuvo sentada y no se pudo apreciar que volviera a estar embarazada.
Además del anuncio del embarazo, la actuación en el Super Bowl que enfrentó a los Philadelphia Eagles con los Kansas City Chiefs supuso el regreso a un escenario de esta estrella del pop tras siete años dedicada a su empresa de maquillaje.
Vestida con un mono de un rojo intenso y acompañada por decenas de bailarines de blanco, la cantante revivió sus mayores éxitos en un espectacular escenario conformado por pasarelas voladoras.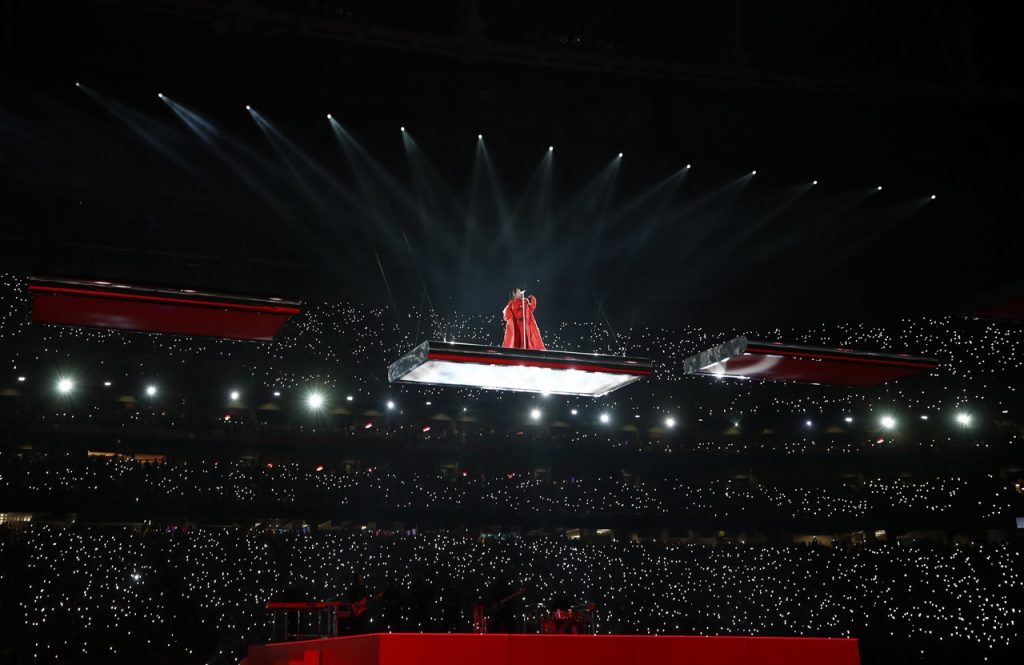 Rihanna devolvió la música pop al descanso del Super Bowl tomando el relevo de los raperos Dr. Dre, Snoop Dogg, Eminem, Mary J. Blige y Kendrick Lamar, que fueron las estrellas invitadas el año pasado.
La de Barbados, que a diferencia de ediciones anteriores no contó con ningún invitado sorpresa, puso a bailar al público con auténticos clásicos como "Bitch Better Have My Money", "We Found Love" y "Work", que interpretaba mientras caminaba chulesca por la pasarela central del escenario.
Y se reservó "Umbrella" y "Diamonds" para la traca final mientras se elevaba de nuevo en una pasarela voladora en la que se despidió del público con un espectáculo de fuegos artificiales.
Entre las celebridades que disfrutaron el concierto desde las gradas del estadio estuvieron Bradley Cooper, Paul McCartney, LeBron James, Jason Derulo, Billie Eilish y Adele.
Especialmente viral se hizo la presencia de la modelo Cara Delevingne, quien llevaba una camiseta con el mensaje "El concierto de Rihanna está interrumpido por un partido de fútbol".
The Weeknd (2021), Jennifer López y Shakira (2020), Maroon 5 (2019), Justin Timberlake (2018), Lady Gaga (2017), Coldplay (2016), Katy Perry (2015), Bruno Mars (2014) y Beyoncé (2013) completan la lista reciente de actuaciones del Super Bowl.
Encabezados por el 'quarterback' Patrick Mahomes, MVP de esta temporada y que parece haberse recuperado de sus problemas en el tobillo, los Chiefs juegan su tercer Super Bowl en cuatro años y tratarán de repetir el éxito de 2020, cuando se llevaron el anillo.
Por su parte, los Eagles del joven mariscal de campo Jalen Hurts buscan el segundo título de la NFL para la franquicia de Filadelfia tras el triunfo de 2018 con el que inauguraron su palmarés.
EFE