Vino, música y gastronomía: dos días celebrando el vino en el Chile Wine Fest
El evento reunió la propuesta de 50 viñas chilenas, que ofrecieron lo mejor de sus vinos al público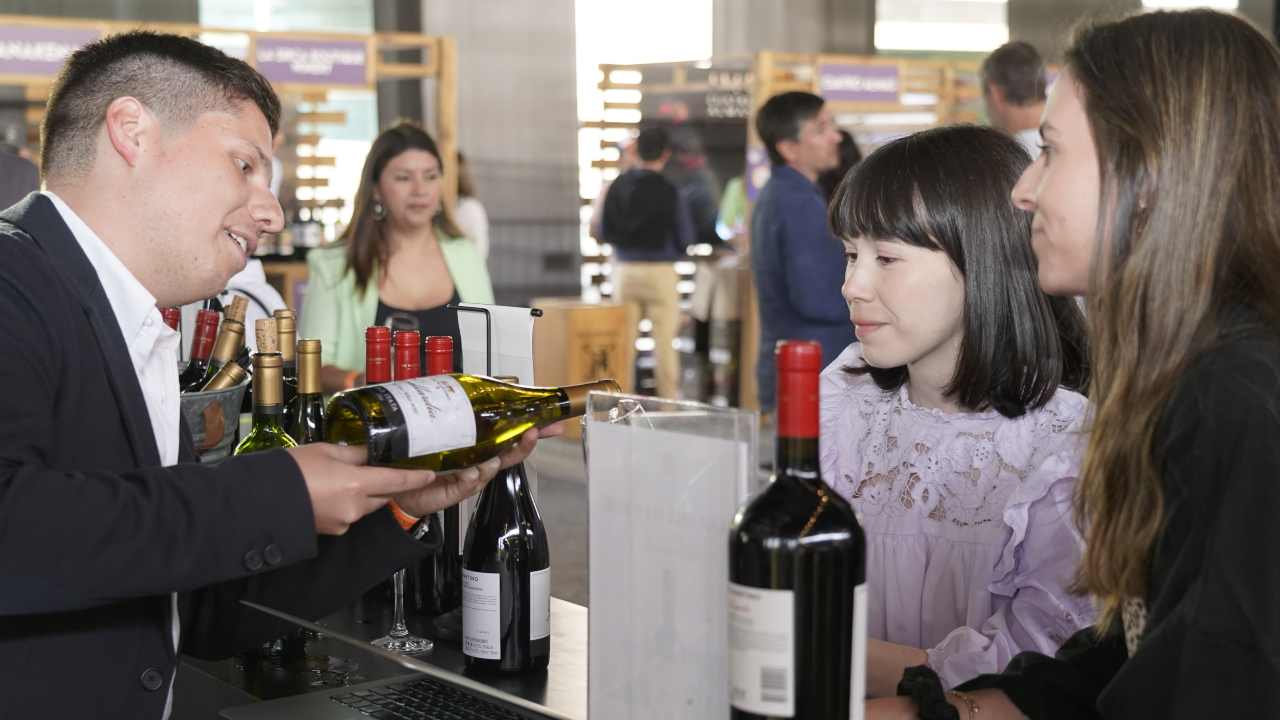 Una copa y 50 stands de viñas —que ofrecían lo mejor de sus vinos— por recorrer. Así empezaba el Chile Wine Fest, que se llevó a cabo los días 4 y 5 de noviembre en el Parque Bicentenario, en Santiago y que reunió a 4.500 personas con un sólo objetivo: degustar y celebrar el vino chileno.
Este evento, organizado por la Asociación de Vinos de Chile, reunió la propuesta de 50 viñas, tuvo dj´s y músicos invitados, como el chileno Daniel Alejandro Riveros Sepúlveda, conocido como Gepe; y 22 talleres impartidos para aprender más sobre el vino de este país, uno de los más destacados en su producción a escala global.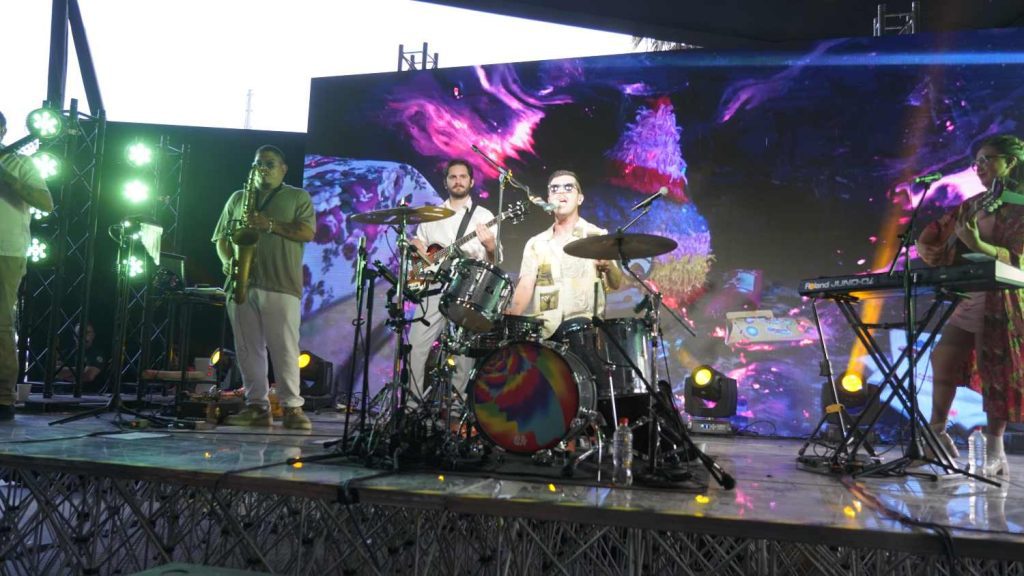 "Nosotros como Wines of Chile tenemos la obligación de promocionar y educar en el vino en distintas áreas y para distintos públicos. La diversidad de consumidores que tiene Chile nos obliga a desarrollar distintas actividades", dice a Forbes Carolina Leiva, Latam Manager de Wines of Chile.
Por lo mismo, han desarrollado "Vendimia Fest, donde traemos parte del campo chileno a la ciudad en este entorno gastronómico que es el Barrio Italia; después tenemos el Día del Vino, donde aceramos de manera masiva el vino chileno a los consumidores y tenemos, por último, Wine Fest, para acercar el vino y la educación con talleres y distintas experiencias a un target más adulto: joven, informado, que quiere aprender más sobre el vino", detalla Leiva.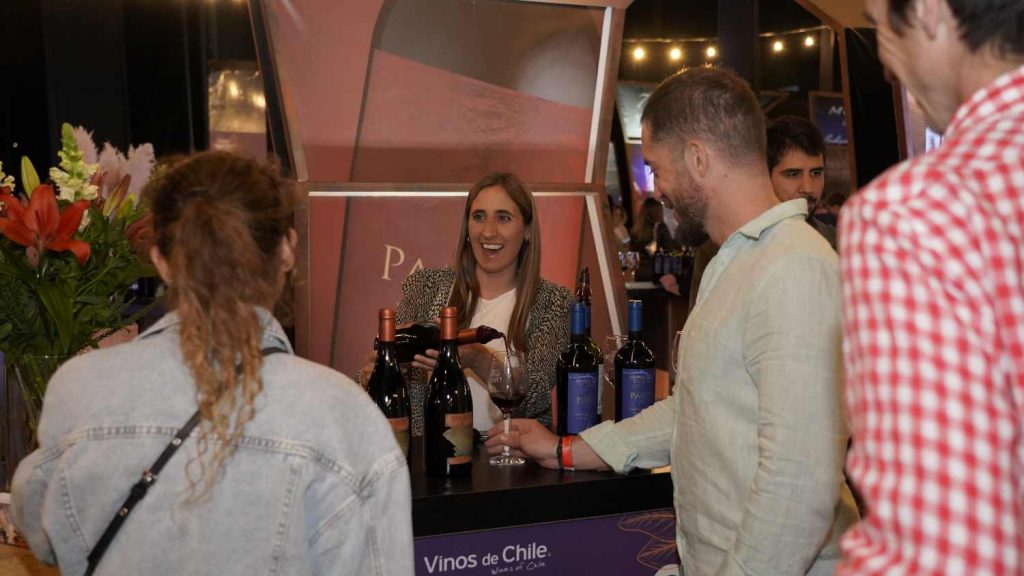 Y si de comer hablamos, las opciones de pizza con masa madre —aunque se acabaron muy rápido el primer día—, hamburguesas y shawarmas estuvieron presentes para acompañar la degustación de distintos vinos.
"Estamos muy felices de haber traído de vuelta el evento de vinos premium más grande de Chile, después de estos años de pandemia. Fueron dos intensas jornadas donde nos reencontramos con amigos que pudieron disfrutar de una amplia muestra de más de 700 etiquetas de vino que representan la diversidad de los valles chilenos, barra de espumantes y barra de vinos premium", señaló Angélica Valenzuela, Directora Comercial de Vinos de Chile.
"Ser una vitrina de nuestro vino en nuestro propio país siempre es un privilegio y nos encanta seguir aportando para su difusión" Angélica Valenzuela, Directora Comercial de Vinos de Chile.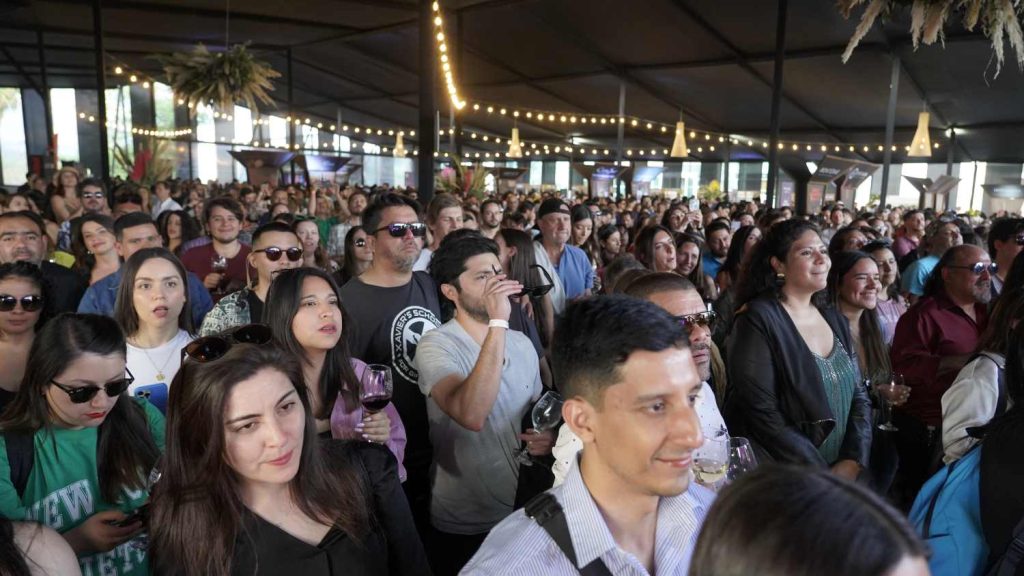 Entre las viñas que estuvieron en el evento están:
Anakena – Aresti – Besoain Wines – Bestias Wines – Bisquertt – Bouchon – Carmen – Casa Marin – Casa Montero – Casa Silva – Castillo de Molina – Catadores Wine Boutique – Chocalán – Concha y Toro – ConoSur – Cuatro Almas – De Martino – Emiliana – Espaldares del Maipo – Forajidos Wines – Garcés Silva Family Vineyards – Gran Reserva – Indómita – InVina Wines – Koyle – La Rosa – La Sirca Boutique Winery – Las Veletas – Leyda – Los Quiscos – Marchigüe – Marqués de Casa Concha – Miguel Torres – Misiones de Rengo – Montes – MontGras – Morandé – Neyen de Apalta – Odfjell Vineyards – Viñamar – Viña 7 Colores – Pérez Cruz – Santa Ema – Santa Rita – San Pedro – Siegel – Sutil -Tarapacá – Toro de Piedra – Undurraga – Unrated – Ventisquero y Viñedos Veramonte.