Las personas quieren seguir en teletrabajo después de la pandemia
Un estudio de Boston Consulting Group muestra que la pandemia cambió las expectativas laborales de las personas. Concluye que la mayoría de personas prefiere un modelo híbrido de trabajo.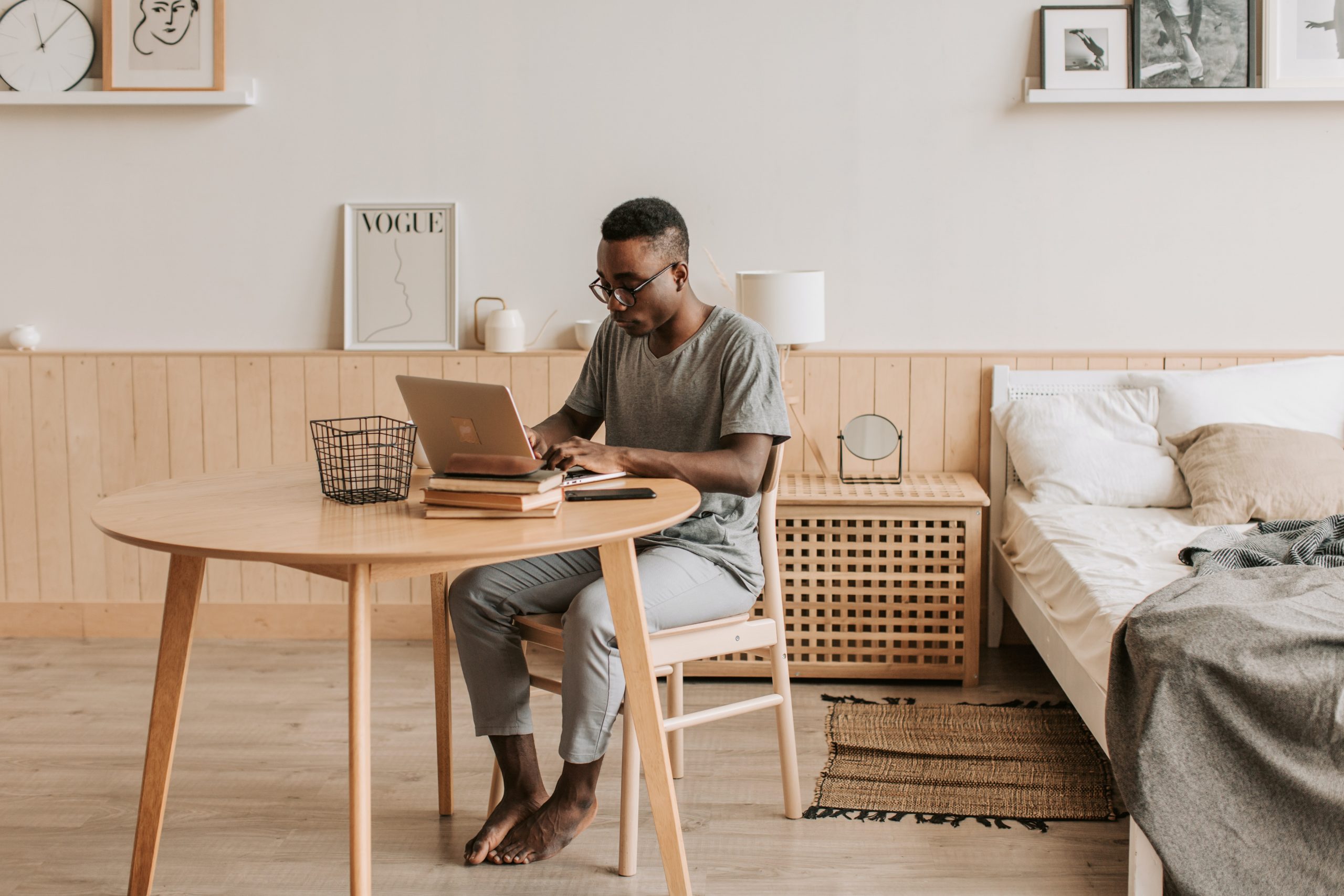 La pandemia cambio las expectativas laborales de los trabajadores e impulso el poder trabajar de forma remota para siempre. Así lo revela un nuevo estudio de Boston Consulting Group (BCG) y The Network, el cual muestra que 89% de las personas encuestadas aseguró que su preferencia en el futuro será por un empleo que les permita trabajar desde casa, al menos ocasionalmente.
El estudio, titulado "Decoding Global Ways of Working", que refleja las opiniones de 209.000 participantes en 190 países, advierte que gran mayoría de la gente prefiere un modelo híbrido, con dos o tres días a la semana desde casa y el resto en la oficina.
"La crisis llevó a que los candidatos reevaluaran no solo si quieren trabajar virtual o de manera presencial", dice Sandro Marzo, managing director & partner de BCG. "También para las personas empieza a cobrar más importancia las diferentes prácticas laborales, los valores y el tipo de relaciones que cada uno está buscando. Las empresas deben adaptarse para mantenerse competitivas".
De acuerdo con esa encuesta, la mayoría de la gente prefiere un modelo híbrido, con dos o tres días a la semana desde casa y el resto en la oficina. Este deseo, argumentan, no solo son por personas con trabajos digitales, sino además de quienes trabajan con bienes físicos o contactando clientes.
El gusto por un trabajo completamente a distancia es menor en países desarrollados que en vía de desarrollo. En Dinamarca y Suiza, por ejemplo, el porcentaje es muy bajo y no alcanza el 10%. En Filipinas y parte de África, más del 40 % de las personas advierten que estarían dispuestas a trabajar en casa de forma permanente.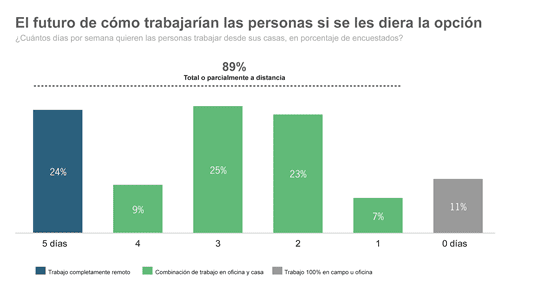 "En una encuesta anterior, realizada por BCG, se evidenció que los directivos esperan que el 65% de los empleados trabajen en un modelo de alternancia entre la oficina y la casa", afirmó Marzo.
Otro de los hallazgos del estudio es que aproximadamente siete de cada diez encuestados, dijeron que la diversidad y el clima se habían convertido en temas más importantes para ellos en el último año. "Cuanto más joven es la muestra, mayor es la probabilidad de que estas problemáticas cobren más importancia", advierten.