Estos ejecutivos de Falabella, Google, Kaszek Ventures y Ualá serán premiados por su impacto positivo en la región
Recibirán el Premio Bravo 2022 entregado por la Sociedad de las Américas/Consejo de las Américas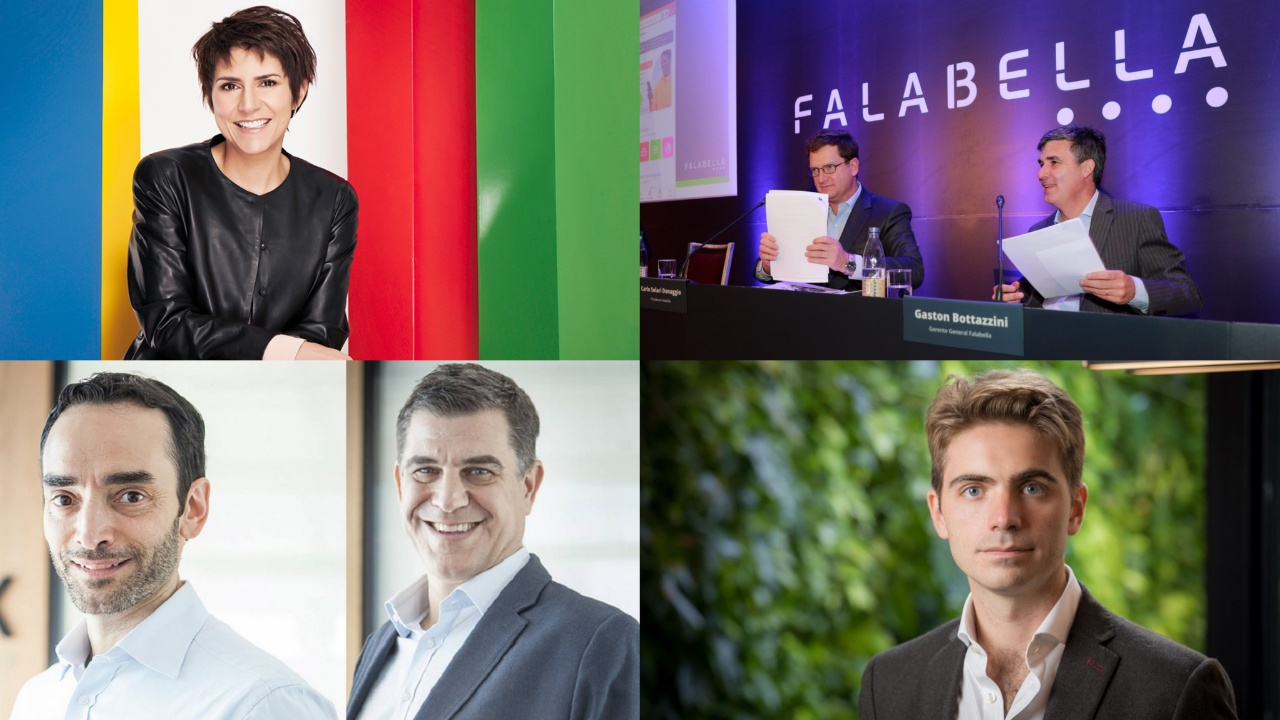 El CEO de Falabella y directivos de Google, Kaszek Ventures y Ualá serán distinguidos la semana próxima en Miami con los Premios Bravo 2022, al término del Simposio anual de la Sociedad de las Américas/Consejo de las Américas (COAS, en inglés).
La entrega de estos premios, que reconocen a personas que dejan "un impacto positivo y duradero en las Américas" y llegan a su edición número 27, tendrá lugar en Miami el 28 de octubre.
"Los galardonados este año individualmente representan visión, excelencia y compromiso hacia América Latina", dijo Susan Segal, presidente y CEO de Americas Society/Council of the Americas, en un comunicado.
"En conjunto, también son prueba de que los líderes empresariales están jugando un papel fundamental para el desarrollo de la región y para crear oportunidades para las nuevas generaciones", agregó.
¿Quiénes y por qué serán premiados?
Falabella
El Premio Bravo a la Transformación Digital del Año fue para Falabella —considerada la empresa de venta minorista más grande y valiosa de América Latina— "por su trayectoria, resiliencia y la capacidad de transformación de su ecosistema físico-digital, que la convierten en la primera compañía ganadora de este reconocimiento". El galardón se le entregará a su CEO, Gastón Bottazzini.
Google
Adriana Noreña, vicepresidenta de Google para la América Latina de habla hispana, recibirá el galardón al Líder del año en Impacto Social por "su compromiso y constante dedicación para mejorar la vida de miles de personas en la región a través de la inclusión digital y el empoderamiento".
Kaszek Ventures
Los rioplatenses Hernán Kazah y Nicolás Szekasy, cofundadores y socios gerentes del fondo de inversiones latinoamericano Kaszek Ventures, se llevarán el Premio Bravo al Inversor del Año porque "a través de su visión y liderazgo para desarrollar e invertir en los emprendedores más innovadores de la región, han transformado el panorama empresarial y el ecosistema tecnológico de América Latina".
Ualá
Pierpaolo Barbieri, fundador del argentino Ualá, el mayor banco fintech de América Latina, recibirá el premio al CEO Visionario del Año por "su pasión y dedicación para crear oportunidades para la inclusión financiera de los latinoamericanos".