Marie Curie: las producciones que desvelan la vida de la madre de la física moderna
La científica se convirtió en una pieza clave para la Física moderna y estas producciones nos dicen por qué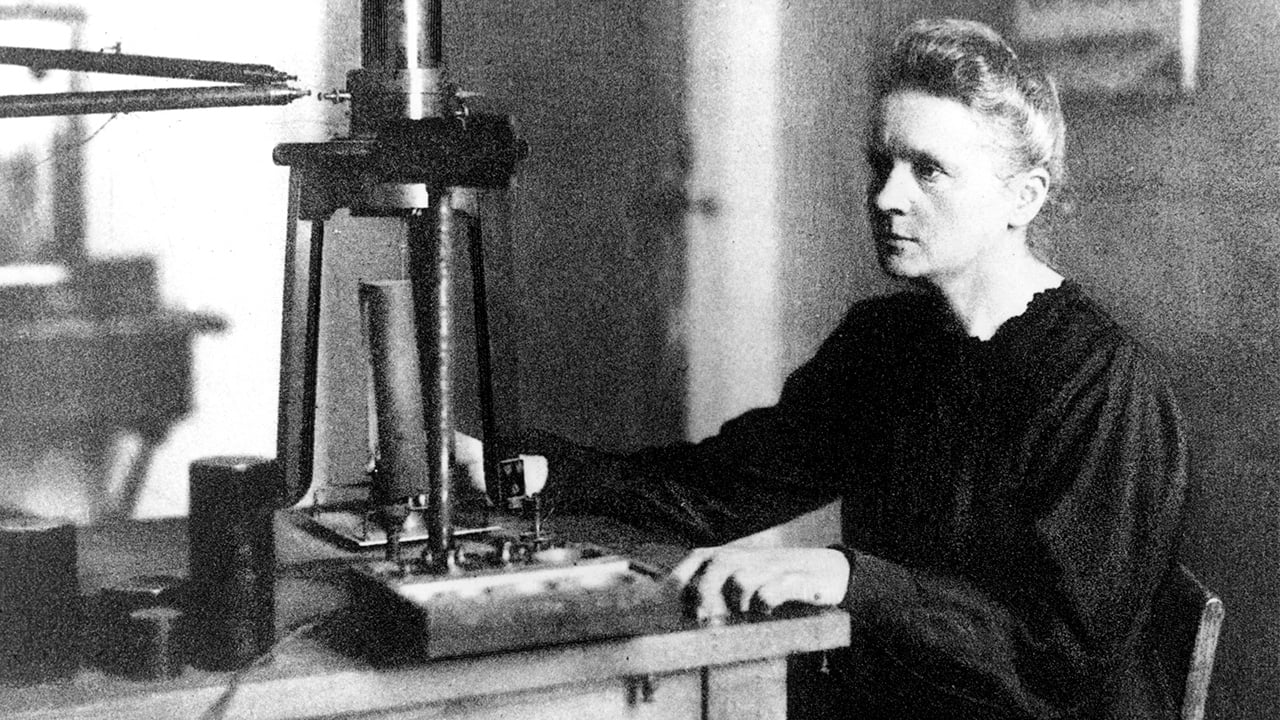 El 7 de noviembre de 1867 nació Marie Curie, quien es considerada como la madre de la Física moderna y la primera mujer en ganar un Premio Nobel. Si quieres saber más sobre su historia, aquí te dejamos algunas producciones que se han encargado de profundizar en su vida.
Marie Curie (1977)
Marie Curie es una miniserie que retrata la historia de vida de la científico polaco-francesa. En donde, a lo largo de diferentes capítulos se narra cómo fue su ascenso, la investigación que realizó sobre la radioactividad, la devastadora muerte de su esposo y el momento en el que ganó los Premios Nobel de Física y Química.
Esta miniserie fue protagonizada por Jane Lapotaire, dirigida por John Glenister y producida por la BBC. Cuenta con una temporada de cinco episodios y en 1978 ganó el premio BAFTA a la Mejor Serie de Drama.
Marie Curie: más de lo que se ve a simple vista (1997)
Esta cinta se ambienta en la Primera Guerra Mundial, cuando las hermanas Boudreau Martine y Eliane deciden capturar a los diferentes espías para contibuir con los esfuerzos bélicos. Sin embargo, sus sospechas recaen principalmente sobre Marie Curie debido a las extrañas actividades que la cintífica lleva a cabo.
Marie Curie: más de lo que se ve a simple vista fue protagonizada por Kate Trotón, Natalie Vansier y Collen Rennison y estuvo bajo la producción de Richar Mozer.
Madme Curie (1943)
Esta historia devela cómo el físico Pierre Curie se enamoró de la brillante estudiante Maire, pero también cuenta cómo fue que ambos se embarcaron en la investigación de la radio y cómo después de una minuciosa investigación, el éxito llegó a ellos. Aunque las cosas no resultarón como se esperaba, pues Pierre sufrió un accidente que cambió el rumbo de su destino.
La cinta fue protagonizada por Greer Garson y Walter Pidgeon, estuvo bajo la dirección de Mervyn LeRoy y en 1944 obtuvo siete nominaciones a los premios Oscar.
Marie Curie, más allá del mito (2011)
Este documental de 52 minutos ofrece un retrato de la Premio Nobel que revolucionó la física a través de su investigación sobre la radioactividad y para lograrlo, explora todo lo que hay detrás de Marie Curie, desde su nacimiento en Varsovia hasta su deceso.
Para la producción de este documental se incluyeron archivos inéditos del Museo Curie, así como extractos de sus cuadernos y de su correspondencia, para realizar un viaje a través de las emociones y los pensamientos de la misma.
Madame Curie (2021)
La más reciente película biográfica de la científica vino de la mano de Netflix, basada en el libro 'Radioactive: Marie and Pierre Curie, a tale of love and fallout', de Lauren Redniss.
Esta versión está protagonizada por la actriz británica Rosamund Pike ha acercado la vida de la nobel de origen polaco a las nuevas generaciones.
Lea también: 'Fiona', la primera ictiosaurio completa descubierta en un glaciar en Chile