La guitarra destrozada de Kurt Cobain y las gafas de John Lennon salen a subasta
La subasta anual de Julien's implica más de 1.500 lotes de artículos de Beyonce, Prince y Carrie Underwood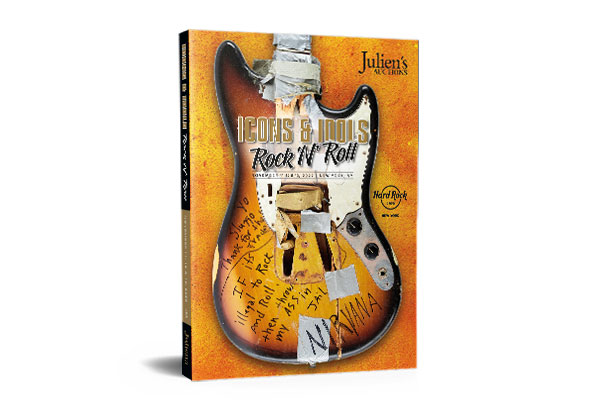 Una inédita subasta se llevará a cabo en Julien's Auction, desde Nueva York.
La venta está encabezada, nada más ni nada menos que por la guitarra guitarra destrozada de Kurt Cobain, la cual se espera que alcance el máximo valor en la subasta anual Icons & Idols: Rock 'N' Roll.
El instrumento destrozado es considerado por algunos una pieza de la historia del rock and roll y se estima que su valor oscila entre los US$ 200.000 y los US$ 400.000. "Esta guitarra fue realmente destrozada en Williamsport, Pennsylvania, en 1989", dijo el director ejecutivo de Julien's Auctions, Martin Nolan. "De hecho, está escrito en la guitarra".
La venta implica más de 1.500 lotes que incluyen artículos de Beyonce, Prince y Carrie Underwood.
También se incluyen las gafas de John Lennon por más de US$ 80.000. "Se identifica a John Lennon por llevar ese tipo de gafas redondas de abuelita, como él mismo las llamaba. Y su foto coincide con una fotografía tomada por Ian McKellen para el libro 'The Lives of John Lennon'- también viene con ese libro"
Nolan dijo que desde la pandemia ha habido un aumento de personas que quieren poseer objetos icónicos. "La gente está sacando su dinero de artículos intangibles o incluso de artículos inmobiliarios que tienen en su cartera de inversiones y optan por poseer algo fresco, algo con lo que puedan relacionarse", apuntó.
La venta tendrá lugar en directo en el Hard Rock Cafe de Times Square, en Nueva York, y en línea del 11 al 13 de noviembre.
Lea también: Vino, música y gastronomía: dos días celebrando el vino en el Chile Wine Fest
Reuters.